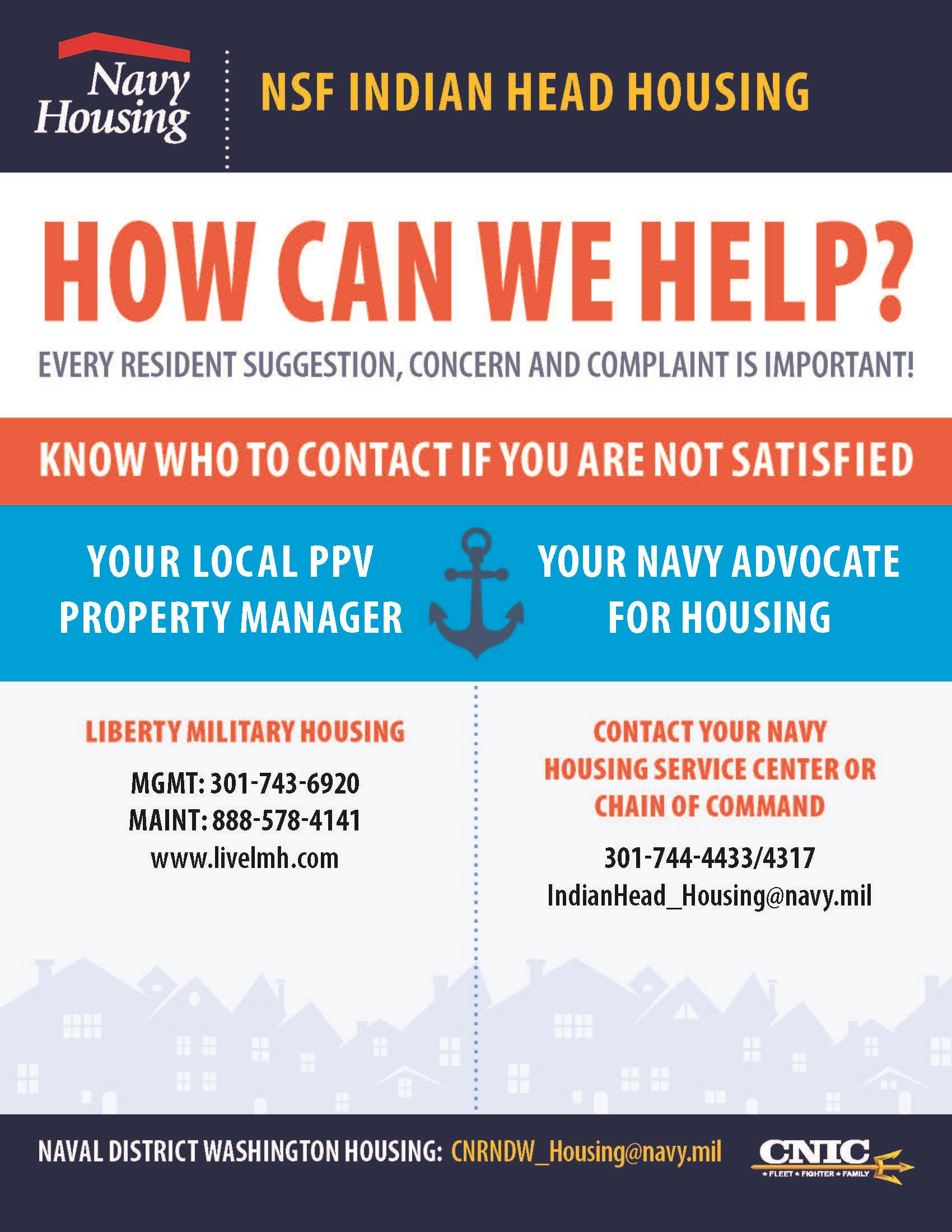 Family Housing includes historic single-family homes for officers O1-O6, new townhomes for enlisted families, and new duplexes and single family homes for junior officers and senior enlisted. The housing office serves all branches of the military.
In 2005, the Navy and Liberty Military Housing entered into a public private venture partnership to provide housing for military at NSF Indian Head. Military families who wish to be housed on base will be required to sign a lease with Liberty Military Housing. This is a six-month lease that may be renewed on a month-to-month basis after the initial lease period. Liberty Military Housing staff members provide 24-hour maintenance, yard and lawn care, monthly community activities and a professional staff to serve the needs of military members housed on base.
Military members may apply for housing any time following receipt of orders to NSF Indian Head. Application packets must include:
Completed Application for Assignment to Housing (DD Form 1746)
Copy of orders
Copy of current Page 2 or Record of Emergency Data form for proof of dependents
Sex Offender Policy Acknowledgement & Disclosure form
Submit applications by mail, in person or fax.
Mail application packet or deliver in person to:
Housing Welcome Center
Attn: Government Housing
NSF Indian Head
3946 Welsh St., Building 1659
Indian Head, MD 20640
FAX forms and documents to (301) 744-4433