Globe & Anchor / Tiki Bar
Unwind after work at the Globe & Anchor bar located inside the Mix House. The Globe & Anchor bar features a fully stocked bar and entertainment to include billiards, darts, and video games.
Situated on the Potomac River, the Globe and Anchor offers incredible views from its Tiki bar and outdoor patio. Enjoy cocktails and monthly live entertainment throughout the summer season.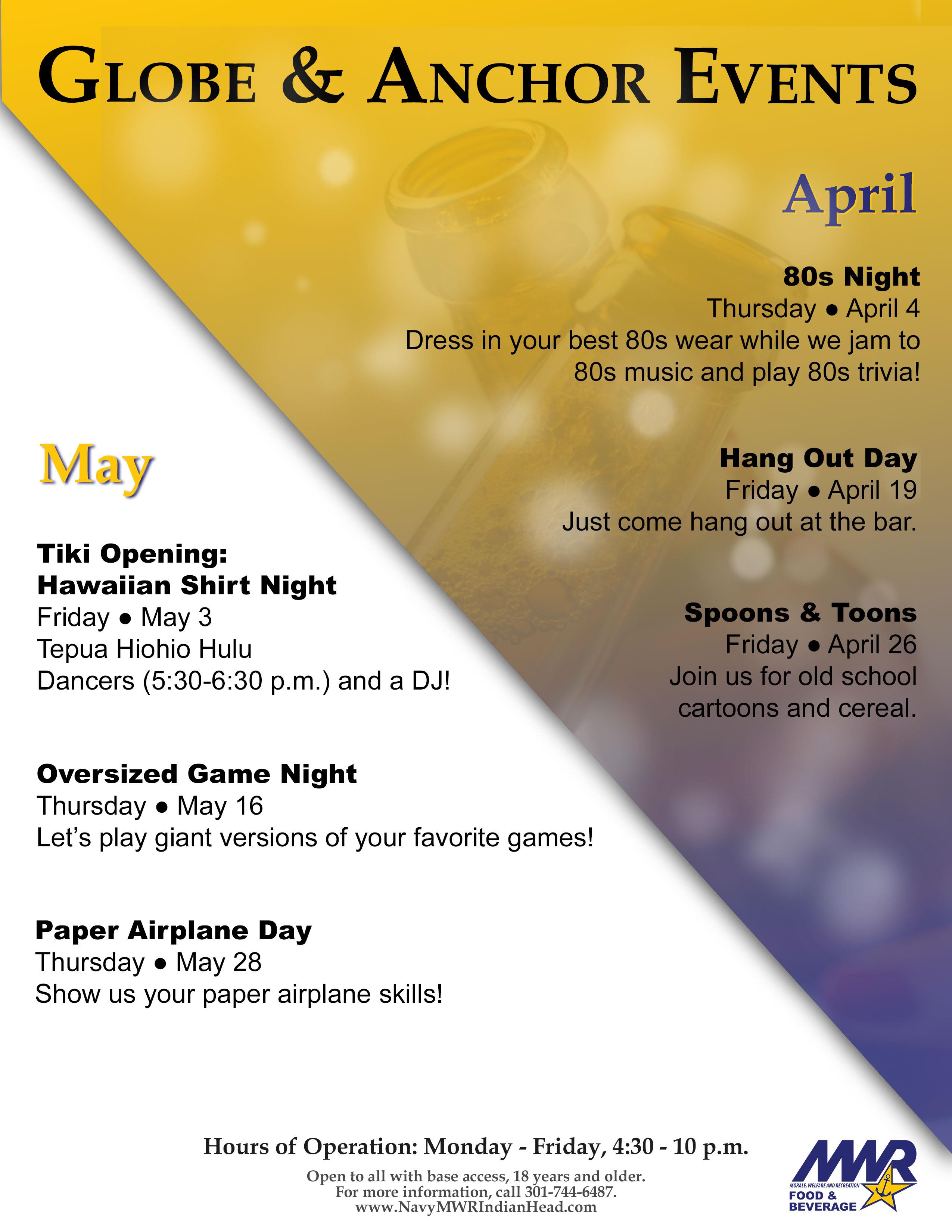 April
80s Night
Thursday ? April 4
Dress in your best 80s wear while we jam to
80s music and play 80s trivia!
Hang Out Day
Friday ? April 19
Just come hang out at the bar.
Spoons & Toons
Friday ? April 26
Join us for old school
cartoons and cereal.
May
Tiki Opening:
Hawaiian Shirt Night
Friday ? May 3
Tepua Hiohio Hulu
Dancers (5:30-6:30 p.m.) and a DJ!
Oversized Game Night
Thursday ? May 16
Let's play giant versions of your favorite games!
Paper Airplane Day
Thursday ? May 28
Show us your paper airplane skills!