Teen Programs are recreational programs that provide quality "out-of-school" activities for pre-teens and teens. The programs provide important social/emotional growth opportunities that focus on character development, leadership skills, communication, and self-esteem.
Youth Sponsorship
Many youth not only experience the usual challenges of transitioning from childhood to adulthood but also are working through unique challenges associated with military life, such as frequent moves and being away from their friends and family through Permanent Change of Station (PCS) and deployments. Connecting to people is what makes the difference between a smooth transition and a rocky one, so the Navy offers sponsorship programs at each installation. Youth Sponsorship, aimed primarily at preteens and teens, helps youth integrate into a new community of friends and mentors when they move to a new installation. CYP Professionals identify incoming youth, connect them with youth currently on the installation, and provide information about programs and activities on the installation and in the surrounding community.
Eligibility
The Youth Sponsorship program is open to all pre-teens and teens with base access.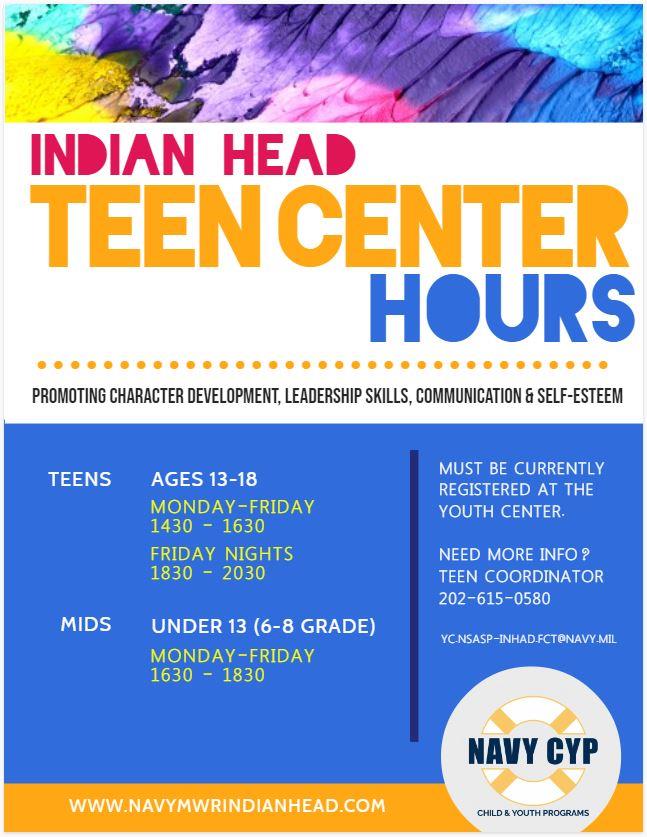 -------------------------------------------------

Teen Program Registration
Complete each of the forms below and return to the Youth Center for processing.